Luego de que Khloé Kardashian publicara varios mensajes en Twitter culpando a la amante de su expareja, Tristan Thompson, de haber fracturado a su familia, su discurso cambió y ahora señala al propio basquetbolista como el total responsable de todo el dolor que está padeciendo.
Por medio de tres tuits Khloé criticó duramente al padre de su hija True por todo lo que provocó tras serle infiel con Jordyn Woods, quien había sido el blanco principal de todos sus reclamos.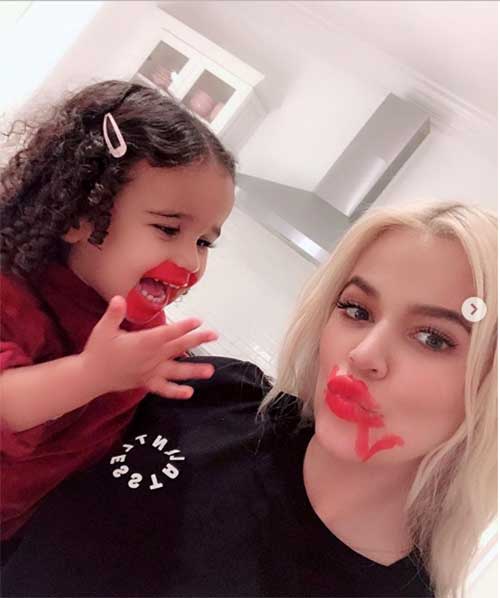 "Lo que ha sido más duro y doloroso es ser herida por alguien tan cercano a mí. Alguien a quien quieres y consideras una hermana. Pero Jordyn no es a quien tengo que culpar por romper mi familia. Esto es culpa de Tristan", escribió la hermana de Kim Kardashian.
This has been an awful week & I know everyone is sick of hearing about it all (as am I). I'm a rollercoaster of emotions & have said things I shouldn't have. Honestly, Tristan cheating on me & humiliating me, wasn't such a shock as the first time.

— Khloé (@khloekardashian) 2 de marzo de 2019
Khloé admitió que estos últimos días han sido de lo peor para ella; reconoció que muchas de las acusaciones que hizo fueron imprudentes, pero las atribuyó a su inestabilidad emocional.
What's been harder & more painful is being hurt by someone so close to me. Someone whom I love & treat like a little sister. But Jordyn is not to be blamed for the breakup of my family. This was Tristan's fault.

— Khloé (@khloekardashian) 2 de marzo de 2019
"Esta ha sido una semana horrible y sé que todos están hartos de escuchar sobre el tema, yo lo estoy. Me encuentro en una montaña rusa de sentimientos y he dicho cosas que no tenía que haber dicho. Honestamente, el engaño de Tristan me ha humillado pero no ha sido un shock tan grande como la primera vez", confesó la socialité y agregó en un último mensaje:
I have to move on with my life & count my blessings, my family, my health, & my beautiful baby True.

— Khloé (@khloekardashian) 2 de marzo de 2019
"Tengo que continuar con mi vida y contar todas las bendiciones que tengo, mi familia, mi salud y mi pequeña True", concluyó con resignación Khloé Kardashian.