De acuerdo con Randall Fowler, hermano de Kevin Spacey, él y el famoso actor sufrieron de abusos sexuales por parte de su padre, Thomas Geoffrey Fowler, quien además habría militado en el Partido Nazi Americano.
Randall aseguró que su hermano menor está siguiendo el mismo patrón de comportamiento que su papá. Según declaró, él trató de defender a Kevin de las agresiones, pero hoy se dice asqueado por lo que habría hecho Spacey a lo largo de estos años.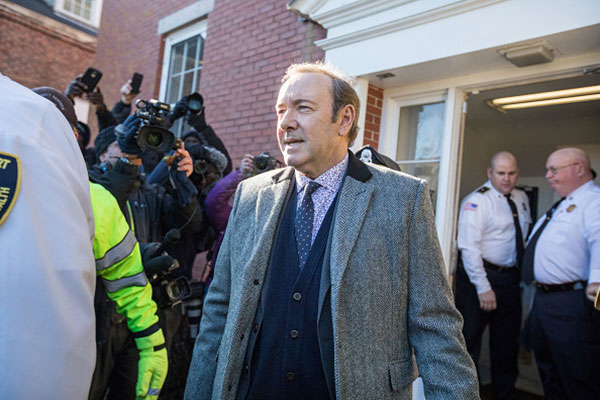 "Me pasé gran parte de mi infancia tratando de proteger a mi hermano de que fuese violado por mi padre. Y 40 años después me entero de que se ha convertido en él", señaló en su podcast 'Drew and Mike Show' y agregó: "Es asqueroso".
Fowler relató que tuvo la oportunidad de escapar de su padre cuando cumplió la mayoría de edad, pero Kevin tuvo que quedarse más tiempo en casa, pues es cinco años menor que él. Según Randall, esto provocó que su hermano se convirtiera en lo que es hoy.
Randall Fowler ya antes se había pronunciado acerca de las agresiones de su padre, en su libro autobiográfico, 'A moment in time: Living in the shadow', que se publicó en 2017.
Kevin Spacey ha visto cómo se desmorona su brillante carrera, de la cual puede presumir haber ganado dos premios Oscar, tras una serie de acusaciones por acoso sexual.