Se presentó el primer teaser  de la película biográfica sobre la vida de la cantante y actriz estadounidense Judy Garland.
La encargada de darle vida es la talentosa Reneé Zellweger quien luce una increíble transformación como protagonista de Judy.
Es bien sabido que Zellweger acostumbra meterse de lleno en la piel de la mujeres que interpreta en la pantalla gigante, con vidas e historias muy distintas entre ellas, y que fácilmente logra pasar de una comedia a algo más dramático.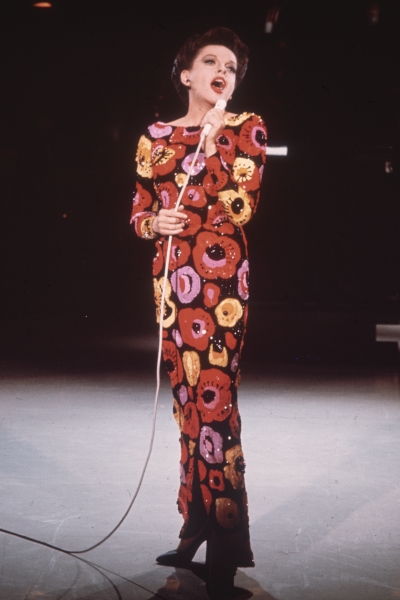 En esta primera vista de la biopic que narrará la tormentosa vida de la madre de la también actriz y cantante Liza Minelli, de un minuto de duración, podemos ver una serie de imágenes que muestran el impresionante cambio físico de la intérprete de Bridget Jones, mientras de fondo suena la inolvidable Somehere over the rainbow, que Garland hiciera famosa a los 16 años, cuando protagonizó El mago de Oz, en 1939.
El Swinging London de los años 60, es el marco ideal para recordar a la icónica actriz durante sus últimos meses de vida, con las actuaciones ofrecidas durante cinco semanas en el club Talk of the town.
Este adelanto, representa también la oportunidad de escuchar a Zellweger, nominada en 2002 al Oscar por su actuación en el musical Chicago, interpretando en esta ocasión el tema más legendario de Garland.
La sucesión de imágenes del adelanto muestra a Garland en diferentes momentos del tramo final de su vida, desde su faceta más íntima junto a su quinto marido hasta su absoluto estrellato en los escenarios y sus problemas de adicciones.
Dirigida por Rupert Goold, la biopic transcurre 30 años después de que la actriz se catapultara a la fama por su interpretación de Dorothy, en el Mago de oz, casada con Mickey Deans y conquistando con su carisma y encanto a músicos y público que se arremolinaba para ver sus actuaciones en el teatro. Tras librar una dura batalla por muchos años contra las drogas, la famosa estrella murió a los 47 años por una sobredosis de barbitúricos.
El reparto de Judy lo complementan Bella Ramsey, Jessie Buckley , Rufus Sewell, Finn Wittrock, Andy Nyman y Michael Gambon. Su estreno está programado para el 7 de febrero del 2020.