Después de haberse convertido en una de las series de televisión más exitosas de Estados Unidos y otras parte del mundo, Malcolm in the middle o Malcolm el de en medio, podría estar de regreso con un espectacular largometraje, según comentó Frankie Muniz, protagonista de la historia.
El actor de 33 años de edad, compartió con un club de fans francés que los escritores del programa se encuentran trabajando en un guión, pero desconoce a partir de que momento se estaría retomando la historia.
Por otra parte, señaló que sus compañeros principales se encuentran emocionados con el regreso de la peculiar familia, pues marcó una etapa importante de su vida a lo largo de varios años.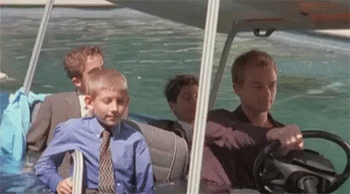 A pesar de que Frankie se encuentra muy feliz con este esperado regreso, compartió que antes de la película, le gustaría una temporada más de la serie con al menos 10 o 12 capítulos, en la que se explique cómo ha ido evolucionado el hogar de nuestros queridos personajes.
La serie televisiva contó con siete temporadas y en el último capítulo vimos a Malcolm y Reese graduarse de la preparatoria en donde cada uno toma distintos caminos, a Loise y Hal con una prueba de embarazo que parece ser positiva, a Dewey y Jamie haciendo muchas travesuras y a Francis con un trabajo estable en compañía de su querida Piama.
El elenco principal está conformado por Jane Kaczmarek (Loise), Bryan Cranston (Hal), Frankie Muniz (Malcolm), Justin Berfield (Reese), Erik Per Sullivan (Dewey), Christopher Masterson (Francis) y Emy Coligado (Piama).
¿Qué tan fan eres de Malcolm in the middle?, ¡Cuéntanos en nuestras redes sociales!