Seguramente en algún momento viste la película Entrenando a papá (The Game Plan), protagonizada por Dwayne Johnson "The Rock" y Madison Pettis, la niña que le dio vida a Peyton cuando tenía ocho años.
Pues a 11 años de haber estrenando la cinta, la joven enloqueció Instagram al compartir sexys fotos, dejando al descubierto sus impactantes curvas al posar en bikini.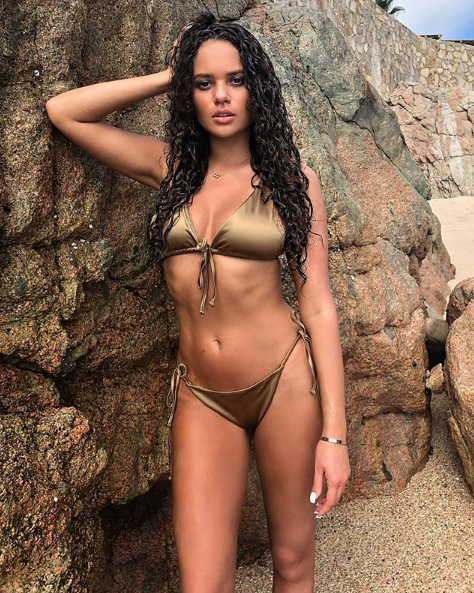 La joven de 19 años cuenta con 3.6 millones de seguidores en su red social, en donde suele colgar instantáneas de sus mejores momentos, vacaciones y días de trabajo.
Actualmente Madison Pettis forma parte del elenco de la serie Five Points. Asimismo la hemos podido ver en Law & Order: SVU, The Real O'Neals y en una participación especial de The Fosters.